Stewart D. Hall
Chairman, Business & Finance Networking

Eric Thomas Maine
Business Development Strategy

Rahardja Alimhamzah
Finance and Banking Relations

Robert Sean King
Business, Mining and Metals Networking

Eka Budi Saputra
Managing Partner Business & Technology

Muhanto Hatta
Head of Government Relations

Budi Hartanto
Head of Legal, Corp. Secretary & Public Com.

Sri Wahyudi
Head of Compliance

Yudo Hutomo
Head of
Regulatory
Affairs

Tri Adriani
Head of Marketing & Merchant Network

Gede Adnawa
Head of Corp. Gov., Auditor & Risk Management

Lailatus Saadah
Head of  Accounting and Administration

Yani Rustiani
Head of HRD
and General
Affair

Bagus Ali 
Chief Technology Officer
(CTO)

Rahmad Ilham
Head of Ecosystem Connectivity & Integration

Haraldi Ikhsan
Head of Product Development

Alifka Aditya
Head of Market System Development

Feby Tri Saputra
Head of Infrastructure, Net. & Cyber Security

Khilyatul Akbar
Head of
Mobile
Ecosystsem

Irfan Harianto
Head of
Product and
Design

Nadia Fachyar
Content and Copywriter
Manager

Imam Rachmansyah
Head of Front End Developer

Afif Hilman
System Administrator Dev. Manager

Shafira Pramatana
Mobile
Ecosystsem
Manager

Saskia Maulansyah
Software Quality Assurance
Manager

Mariska Serly
Front End Development Manager

Iqbal Choironi
Back End Development Manager

Taufiq Rahman
Video Editor & Graphic Design Manager

Fira Apriani
Operation
Manager

Nofianti Ayu
Video Content
and News
Manager

Andra Setiyo Wicaksono
Back End Developer

Luqman Arfian
Operation & Networking

Reyhandita Pradana
Operation & Web Admin.

Aqib Luqman
Operation & Web Admin.

Fachriy Abdul Fattah
Android Developer

Dimas Nurindra
Operation & Web Admin.

Ainur Rofiq
Operation & Web Admin.

Zidane Ramadhani
Digital Marketing Manager

Akmal Rizqullah
Digital Marketing Executive

Ihza Razan
Digital Marketing Executive

Sultan Fahad
Event Collaborator Manager

Anisa Rachmadya
Business Analytic & Research Manager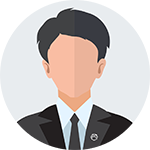 Kautsar
Event Collaborator Executive